Reader Reviews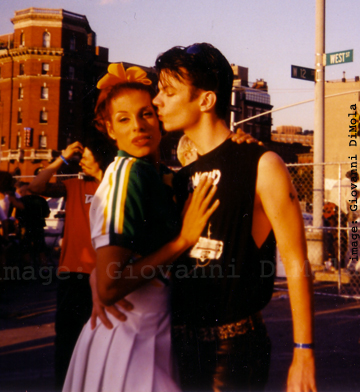 Pretty Broken Punks: Reader Reviews!
"Without you I'm nothing…" -Sandra Bernhard
What people are saying:
"Full of great memories, names, observations. It brought it all back. Don't change a word…"
–MICHAEL MUSTO, 'The Village Voice'
"A lithely written, honest and perceptive account of a unique time."
–IAIN BANKS
30 May 2012, author: 'The Wasp Factory'
"A superb memoir about coming of age in the bright haze of NYC's demimonde… Belk writes with great candor and intelligence about his time and one cannot help but admire the searching young man who emerges in these pages."
–JUNOT DIAZ
3 May 2011, Pulitzer Prize Winner, author of 'The Brief Wondrous Life of Oscar Wao'
"Belk reveals a Beaudelarian sense of the city and a profound and burgeoning poetic power and sensibility. He may not know this–I'm telling him. Pretty? Perhaps. Broken? No more. Poet? Indeed. We will read much more from this writer."
–LORD GAWAIN DOUGLAS
(great-nephew of Lord Alfred Douglas, Oscar Wilde's 'Bosie')
6 June 2012, author of 'Fortuna'
"Belk is the Armistead Maupin of his generation."
Liam Rudden, Evening News
From Justin Vivian Bond, author of Tango: My Childhood, Backwards and in High Heels
I just finished tearing through your epic and wonderful book. Thank you so much for telling your story. Your voice rang through loud and clear. It's been as if you've been sitting next to me and talking nonstop as I've sat hour after hour traveling to the other side of the world on tour with my latest humdinger of a show. I don;t know if Martin is a better kisser or writer, I'll let you decide.
From Greta Brinkman, a.k.a. BassGoddessGreta — bassist for Deborah Harry, Moby, and many , many others:
Checking out a friend's creation can be a very nerve-wracking experience. If it sucks, you are now in the position of having to find something, ANYTHING, nice to say about the show/painting/movie/book. "The, uh, guitar tone was really clear". "Your brush strokes are SO CONSISTENT!" "The casting choices were really inspired." "The…ANGULARITY of the words really creates a mood!"
So you can imagine my relief to find that Martin Belk's book is a real page-turner, and not just because I'm in it (page 269, 347, 357 and 418 if you were wondering). To my delight, it's much more than a story of a few years at one particular club (Don Hill's)in NYC where we all used to work.
Once, years ago, I went to a NYC club called TUNNEL with Chris Stein of Blondie. The door guy obviously knew a young dumbass from Pennsylvania when he saw one, because he SLAMMED down that velvet rope the nanosecond that Chris had passed through, leaving me to plaintively call after him "Hey Chris! Chris! Wait for me!" That feeling, of being a B-list not-quite-somebody, only entering these magic lands by the good graces of those who belong there, is PERFECTLY captured in Pretty Broken Punks. Star power is a real thing, and some people really do have it, and others of us do not. We are forever living in the shadow/orbit of the REALLY talented, the REALLY crazy, the brilliant selfish monsters with their actual sparks of genius. As a bass player that's been pretty much the entire story of my life. So that undercurrent (one of many different sub-stories in the book) really resonated with me. Martin also smoothly weaves a small-town-boy-coming-of-age story with a once-magnificient-cultural-capital-crumbling-under-the-weight-of-greed-drugs-and-corruption story. There's a general overview of America in the early AIDS days as well as several very personal, very small and poignant moments.
I've been very touched and flattered to have been the subject of a poem from one person and a song by another. I also get a wonderful shout-out in Heth and Jed's wonderful book Buskers. But I've never really been in a book as part of the story and I was relieved and happy that he was kind to me and many others while at the same time telling the truth about them and more courageously, himself.
Well done, Martin Honey! — at New York City.