bio: Martin Belk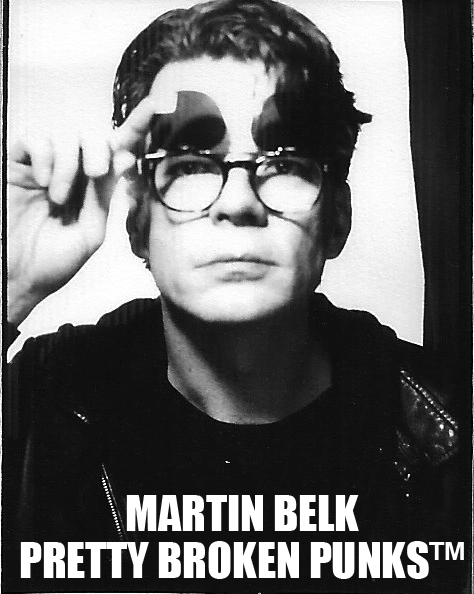 Bio.
MARTIN BELK BA, MSc.
writer, editor, performer, publisher.
twitter: @MartinNYID
current.
author:
PRETTY BROKEN PUNKS: lipstick, leather jeans, a death of New York
www.PrettyBrokenPunks.com
www.New-York-is-Dead.com
editor, ONE Magazine – www.IamONE.co.uk
Writer-in-Residence Polmont Young Offender's Prison
lecturer at large, University of West Scotland; City of Glasgow College; Pender College;
co-founder Centre Culturel Eccosais Paris
assoc. Calder Montreuil, Paris
host, Prague Writers' Festival, 2010, 2011, 2012   PWF.cz



manuscripts.
12 Steps for Hardheads and Monkeys
How to go to Gaol and Not Get Stuck
105° Peach
articles.
'A Ballad of Reading in Gaol' – Scottish Review of Books
complete version: http://tinyurl.com/ReadingGaolmlb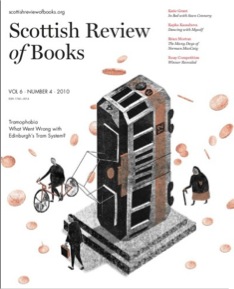 editorial: 2010 Prague Writers' Festival Heresy & Rebellion:
Long Live Heresy, Long Be Rebellion
'Blog'? I Prefer 'Journal'. This Journal Needs Women.
Heresy Versus Disagreement: A Difference?
What Do All Good Heretics Do? Rebels? Start Trouble. – Shall We?
Letter Of An "écrivain hérétique"
monologues.
Pretty Broken Punks: lipstick, leather jeans, a death of New York (premiere, PARIS Dec 2011)
Art Crime et Châtiment (debut, Feb 2011)
105° Peach (Edinburgh Fringe, Aug 2006)
producer.
The Black Douglas, performance by Lord Gawain Douglas, great nephew of Lord Alfred Douglas (Oscar Wilde's 'Bosie')
Glasgow Merchant City Writers' Conference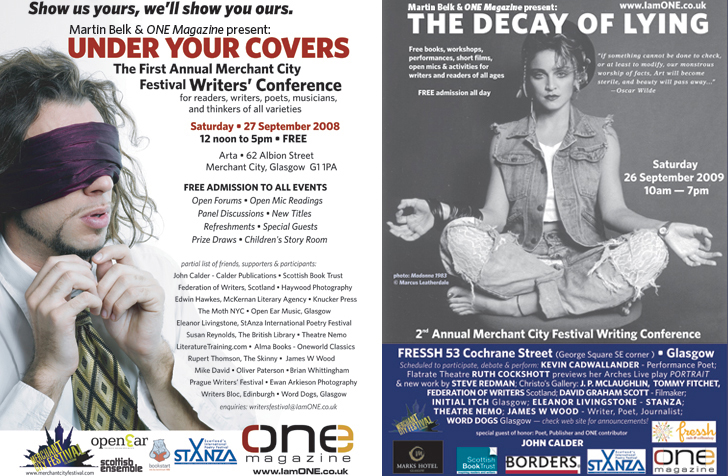 Samuel Beckett's 'Film' – Screening/discussion with Beckett publisher/friend John Calder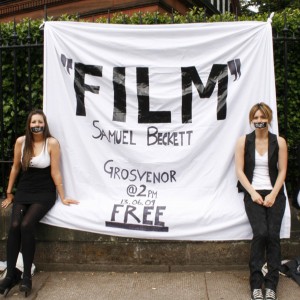 'When the Reverse is True' – Online writer conference between Edinburgh and New York City with Martin Belk, John Calder, Jim Haynes www.jim-haynes.com, Rupert Thomson and Mary Folliet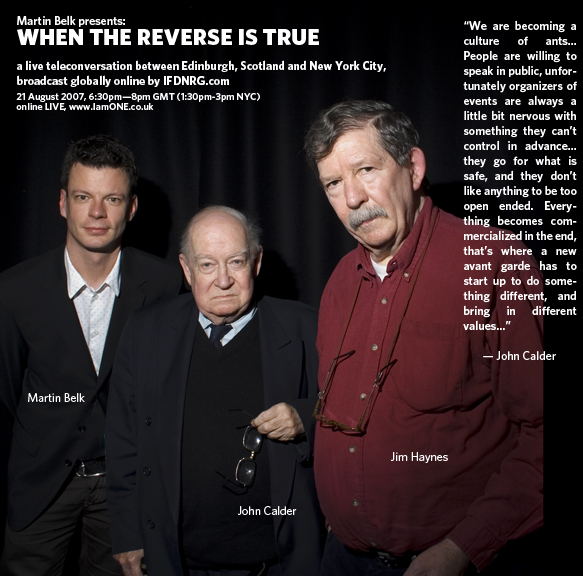 academic/public policy.
'Administrative Policy for the Treatment of Young People in Custody', adopted by Scottish Parliament, 2010
'Fix Your Future, Know Your Rights' – initiative to decrease re-offending by young people in prison before and post-release
New York City.
Producer for Squeezebox!, 1994-2003, the Manhattan rock music venue where Blondie reunited, Hedwig and the Angry Inch musically debuted and the first-ever live, global, video webcast – Live @nd InConcert starring Deborah Harry originated.
SQUEEZEBOX! Documentary- Internet
Multimedia Application of the Year, ITCA – Will Europe Work? first-ever live, global conference of the European Union.
Silver Quill Design Award: 1995 Newspaper Association of America Planbooks