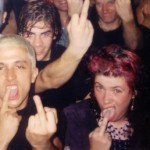 From Pretty Broken Punks: "New Year's Eve. Goodbye 1994. The second Debbie Harry show. SqueezeBox! had opened on the cool Friday night of April 15th — the day the US shot down its own helicopters over Iraq. Four months later, Rudolph Giuliani raised his iron fist to be sworn in as Mayor of New York City. Little did we realize that our 'black outfits at midnight, guitars screeching 'til dawn, and the glitter in our breakfast cereal' was soon to be at the center of Rudy's war on culture. But that was OK, second-class counter-culture became my career. In America, the back of the bus suited me just fine. "
Ah! New Year's Eve… I've always been perplexed by it. All the excitement, all the build up to…a clock ticking midnight. Nothing remotely spiritual about it. Time after time I've expected to be transformed, only to be left holding the same bag from one year to the next.
My dear friend from the Squeezebox! band Barb Morrison and I agreed, yet again: 'If ya' ain't raking in the cash, stay at home!'
We did the 2-3 New Year's eves at Squeezebox! and yes, they were lucrative…who were we to deny the general public their chance to throw money at us?
Pretty Broken Punks ON SALE NOW! Special Offer! Order Yours Here: click here to purchase with special advance discount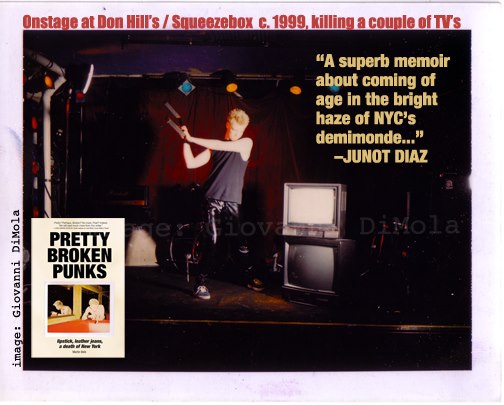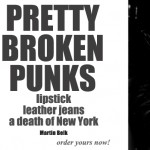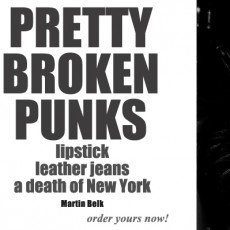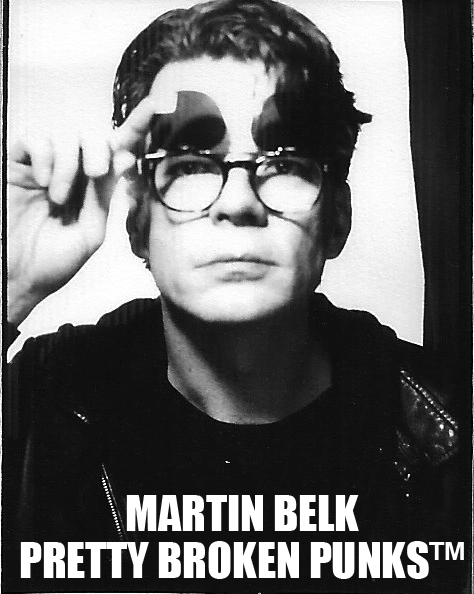 "Full of great memories, names, observations. It brought it all back. Don't change a word…" —MICHAEL MUSTO, The Village Voice
"A lithely written, honest and perceptive account of a unique time." –IAIN BANKS 30 May 2012, author: Stonemouth, & The Wasp Factory
"A superb memoir about coming of age in the bright haze of NYC's demimonde . . . Belk writes with great candor and intelligence about his time and one cannot help but admire the searching young man who emerges in these pages." –JUNOT DIAZ . 3 May 2011, Pulitzer Prize Winner, author of The Brief .                                               Wondrous Life of Oscar Wao & Drown
"Belk reveals a Beaudelarian sense of the city and a profound and burgeoning poetic power and sensibility.  He may not know this–I'm telling him.  Pretty? Perhaps.  Broken?  No more.  Poet?  Indeed.  We will read much more from this writer." –LORD GAWAIN DOUGLAS (great-nephew of Lord Alfred Douglas, Oscar Wilde's 'Bosie') 6 June 2012, author of Fortuna
Special Offer! Order Yours Here